---
Not only will Vagabonds be celebrating our 60th Anniversary all year long, but in response to requests from members, the Board of Directors will be making available additional, more convenient ways to register and pay for events with streamlined paperwork (no event coupons to complete), with immediate confirmation of event registration, and receipt for payment. In addition, members will be able to access the Vagabond Directory on-line using a secure website.
These new features will be provided by a company called Wild Apricot that specializes in Membership Management and Event Management and which will help the Club meet the needs expressed by our members. Here are a few details about Wild Apricot:
Wild Apricot has over 20,000 membership organizations ranging from non-profits and associations to clubs like ours that need to track membership renewals and who run events for their members, just like we do.
They have been ranked the Number 1 Membership Management Company for 5 years in a row by Capterra, a software research and rating company, with a 4.5 out of 5 star rating.
The Wild Apricot website is secure, providing safety and security for those who use it.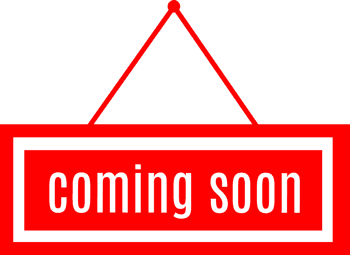 As we move forward, you may see the name Wild Apricot from time to time in various communications, such as emails, on web pages, etc. We wanted to introduce you to the name so that if you see it, you would know more about it and the enhanced convenience members who choose to use it will find.
In the next few weeks, you will see changes to the Vagabond website. In a MEMBERS ONLY section powered by Wild Apricot on their SECURE website, members will be able to view our Directory, make changes to their own information, such as their address, email, phone numbers, etc. Or, if they prefer, Jan Breitbach, our Membership Director, will make those changes for them, just like now. Either way, the changes will be reflected immediately so that other members will see the new information right away, rather than having to wait until the next Directory is published. Just as members have options for selecting the information that appears in the printed Directory, members will continue to have those options with the on-line Directory. Keep in mind that only Vagabond members will be able to access the Directory and that it is on a secure website.
Many members have asked for a way to register for events and pay for them with a credit card because it isn't always possible to attend a meeting. Making online registration and payment available with reduced paperwork and immediate confirmation of registration and receipt of your payments will be the next step, and you will be hearing more about this exciting feature in late January or February.
Keep in mind that this is an additional avenue to our existing repertoire of ways to get information about the Club, find events being offered, and register and pay for them. No one HAS to use these features—it's up to each member how they choose to interact with the Club, how they pay their membership dues, how they choose to register for events, etc. We are also working diligently to assure that Event Leaders have what they need so that events continue to run smoothly, and that every member, whether they use these new streamlined features or they choose to register for events through U.S. Mail, or at meetings, will have an equal chance to register, and that no one will be excluded from popular events because of their chosen registration process.
Questions? Contact: Linda Horn, linda.horn1@gmail.com, 262-707-1450; Jan Breitbach, jan.breitbach@gmail.com, 414-732-9749; Joyce Szulc, jszulc@wi.rr.com, 262-886-9328; Cindy Hummer, cjhum1383@gmail.com, 262-781-5235.
---
PUBLIC RELATIONS
Judy Daniel
Make a New Year's resolution to make a difference in someone's life by offering them the gift of fun and friendship in the Vagabond Ski & Social Club. The more you give the more you will receive. Don't keep our Club a secret.
A special "Thank you" to everyone who contributed to help produce our 2018 Vagabond Directory; especially Sue Pavlik (Editor), Jan Breitbach (Membership), Sue Cummings (Advertising Sales), and Kat Grinker (Graphic Design). Their tireless attention to detail resulted in a beautiful Directory.
---
MEMBERSHIP
Jan Breitbach