Spring Starts in March; St. Pat's Day Is in March!!
Wednesday, March 7 - general meeting
KC Hall, 1800 S. 92nd St.
Mike Paskov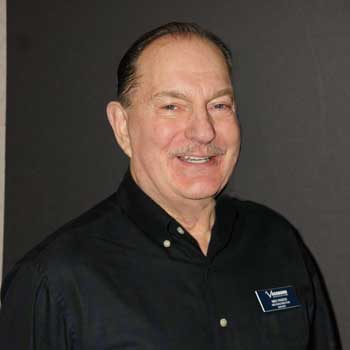 Think Green! Wear Something Green!
If you remember the great parties and meals we've had the past years at our March meetings to celebrate St. Patrick's Day early and the coming of spring, you'll be sure to be with us again for this coming-out party.
Special Irish Food Choices: Corned beef & cabbage, boiled potatoes, rye bread, coffee, $7; OR Irish Stew, rye bread, coffee, $4.50. Drink specials: Crème de Menthe (green, of course), plus a special beer to enjoy.
Then it's one of our favorite bands, Freddie Marquez & The All-Stars, for music and dancing fun, with sounds of the 50s-60s and more to get your feet moving and your mouth singing along. What fun!!!
5:00 pm Bar Opens and Meal Service Starts
5:30 pm Roundtable on Exploring the Backroads of Switzerland
6:30 pm Beverages and Signups
7:00 pm General Meeting
8:00 pm Party, Signups, Dancing to Freddie Marquez & The All-Stars
8:45 pm Birthday Treats to Share
If your birthday is in March, we wish you a HAPPY BIRTHDAY and will sing "Happy Birthday" to you at our meeting. We also ask those with birthdays this month to bring a treat to share – DESSERT ITEMS ONLY: cookies, cake, brownies. Please place them in the treats' room so all can enjoy at 8:45.
---
Exploring the Backroads of Switzerland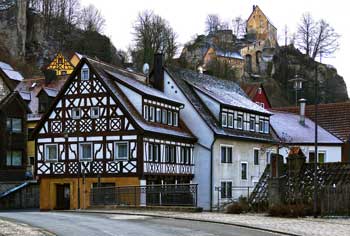 We are exceptionally fortunate to have one of the most traveled and interesting speakers we've ever had to talk about the Incredible Colors of Europe. Ralph Danielsen of northern Illinois has made it virtually a second career in life to travel Europe and record and photograph some of the most picturesque and stunning sights on that extensive continent. And not just the big-city sights that many already know about, but the backroad areas, countryside charms, and special jewels that most might miss.
For our Roundtable, Ralph will be showing his beautiful Backroads of Switzerland presentation in search of some of Europe's finest medieval towns and castles, stunning alpine vistas, ancient ruins of the Roman Empire, and the amazing diversity of this tiny jewel of a country in its distinctly Italian, French, and German regions. You will also greatly enjoy his historical comments and his periodic tidbits of humor that will add to the fun of his program. So don't miss this highly informative and spectacular Roundtable.
Questions? Ron Sonntag, 414-788-4907, or ron@rspr.com. Dinner will be served from 5 pm, so eat while listening.