Sporting Activities
Carol Gavigan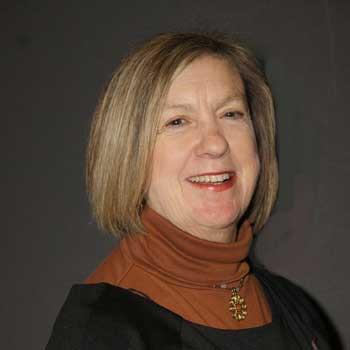 January Hikes (Walk for the Fun – Or Just for the Health of It!!!)
Sun., Jan. 7 1:30 pm, Minooka Park.
Meet in park's parking lot on Sunset Drive in Waukesha, just west of Hwy. Y (Racine Ave.) and just east of Hwys.164 and 59. Hike 1:45 to 3:45, then to Matteo's for food, beverages and time for bowlers to get to bowling by 5:45.
Sun., Jan. 14 1:30 pm, Lapham Peak State Park near Delafield.
Meet at 1:30 in 1st parking lot past the entrance and first right turn. Hike from 1:10 to 3:10, then to Wells St. Tavern at 3:15 for food/drink.
Sun., Jan. 21 1:30 pm, Whitnall Park in Hales Corners. Meet at Golf Course parking lot along S. 92nd St. (south of College Ave.). Walk from 1:45 to 3:45, then head to Bosch Tavern, at Hwy. 100 and Janesville Rd. to eat at 4.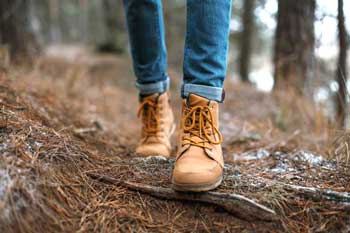 Sun., Jan. 28 Noon, Triple Header Day/ Milwaukee Lakefront.
Meet at noon at Lake Park Bistro Restaurant parking lot on Lake Drive at 3133 E. Newberry Blvd. (take Hwy. 43 to Locust Ave. exit, east on Locust to Lake Dr., south about one block), hike from 12:10 to 2:10 along the scenic lakefront, then head to the Pabst Theater for a drink and the $8 Festival City Symphony concert, then go to Rock Bottom Brewery for great food and beverages.
Join the fun and great exercise. For more info, call Ron Sonntag, 414-788-4907.
NOTE: Ron will be gone the first two weekends in Feb. I have two volunteers for one Sunday, but would like to fill the other Sunday. If you are able to help us out, contact Carol Gavigan at 262-632-1922 or e mail cjgavigan177@gmail.com
---
Event Coupons here

>>
---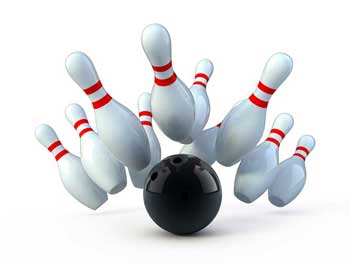 Bowling League - Sun., January 7
The league began in September, but you can still get in on the fun. It takes place at Bluemound Bowl, 12935 W. Bluemound Rd. Brookfield. Beginning in Dec. the cost is $76 for the first Sunday of each month until May. This includes prizes, food, and a good time with your fellow Vagabonds. We have a sub list for those who might want to bowl occasionally. Call Michelle or Frank to let them know you would be available. The cost each time for subs is $10. Send your check, completed Event Coupon, and a SASE to: Michelle Dloogoff, 2810 Mill Rd., Unit G. Glendale, WI 53209-3239. Questions? Call Michelle or Frank Berg at 414-540-1411 after 5 pm or leave a message.
---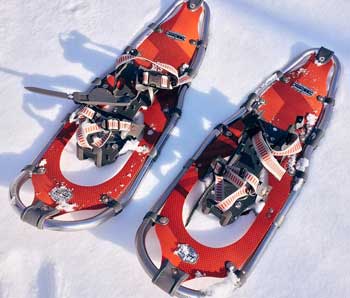 Calling all Snowshoers
For those of you who spend the winters here, this is a great outdoor activity that is easy to learn and inexpensive. Bonnie Lemmer has offered to lead snowshoeing hikes this winter. To get on her list of either a Saturday or Sunday, snow permitting, call or text her at 262- 370-6673, or email her at
bojean05@ sbcglobal.net
.
---
Cross-Country Ski Leader Wanted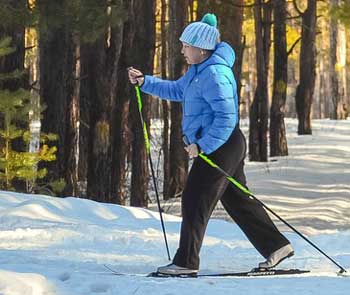 Want to cross-country ski, but have no one to go with? We are in the process of recruiting a leader for this winter activity. It might be with the hikers, on a Saturday, or perhaps during the week. Most important it will be when the snow and trails are just right. If this interests you, please give Carol Gavigan a call at 262-632-1922 or email at cjgavigan177@gmail.com.
---
Ice Golf - Sat., January 27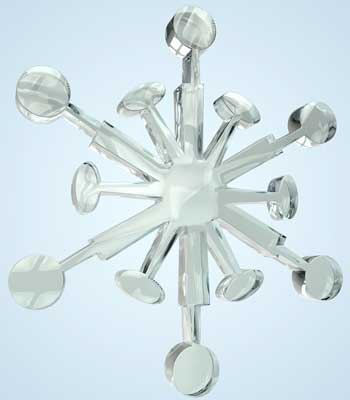 At this time of year are you missing golfing in Wisconsin? Come join us at Michael's on the Lake, 3101 Eagle Rd., Kansasville. A nine-hole course is laid out on Eagle Lake and you may bring your own golf club or one will be provided. Teams of two play alternate (tennis) ball. Registration is 11:30 with tee-off at 12:00 at a cost of $10.
This is a fundraiser for Love Inc. of Burlington so plan on staying afterwards for refreshments, and silent auction opportunities. Questions? Contact Michael Mitchell at 262-632-1922 or mmcorkdork@gmail.com. This event may be canceled if the ice is too thin or the weather too cold.