Social Activities
Cindy Hummer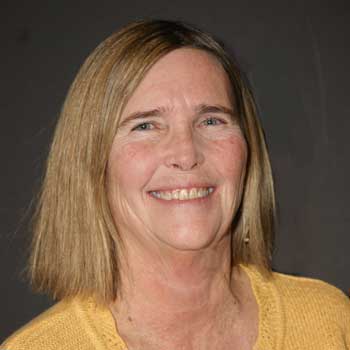 Eat & Drink with Fellow Vagabonds
Milwaukee: Join your Vagabond friends each Saturday morning from 8 - 9 am for breakfast at Genesis Restaurant, Beloit Rd. & 108th St. for good food, lively talk and fun. Guests welcome.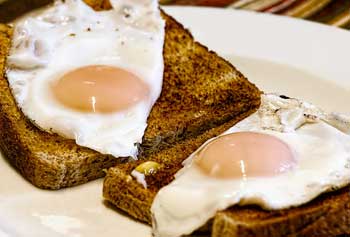 Menomonee Falls: 8:30 am on the 2nd and 4th Saturdays of the month, in a "private room" at Ally's Bistro, N72 W13350 Lund Ln., Menomonee Falls located at the corner of Appleton and Good Hope Road in a small strip mall that faces Appleton Ave. Enter from Good Hope Rd. or Appleton Ave. Contact Bonnie Lemmer with questions at bojean05@ sbcglobal.net or call her at 262-370-6673.
Racine/Kenosha: Sat., March 10th, 9:00 am, at Meli Café, 1158 Prairie Dr. From the north, exit Hwy. 20, east (Washington Ave.) toward Racine. Just past the Harley store, turn left onto Prairie Dr. New and prospective members always welcome. Questions? Call Carol Gavigan, 262-632-1922.
---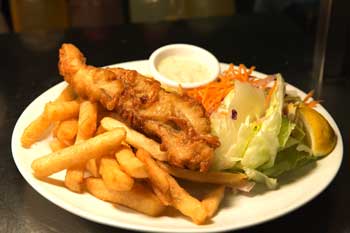 Fri., March 9 - Fish Fry at The Packing House 900 E. Layton Ave., Milwaukee
Drinks 5:30 – 6:30 pm • Dinner seating @ 6:30 pm
Please let us know Fried or Baked? Beverage not included. RSVP to for joining us to Ann Jankowski at jan1ann@gmail.com, or leave a message at 262-391-9534 by Mar. 8th, before 5:30 pm.
---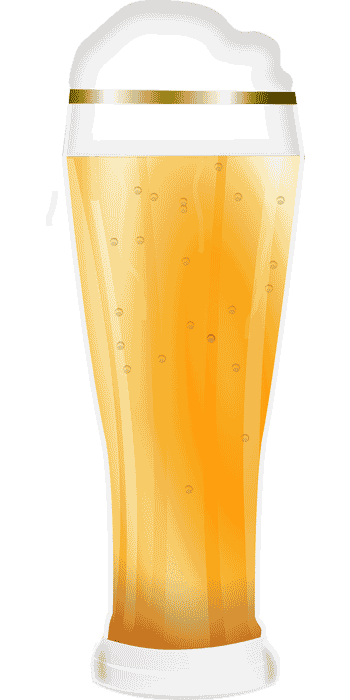 Wed., Mar. 21st, 5-7 pm Over-the-Hump will be at Jimmie's Island Iquana Bar • 2303 N. Mayfair Road
No RSVP required. See you there!
---
Event Coupons here

>>
---
Arizona Vag Picnic - Thursday, March 8th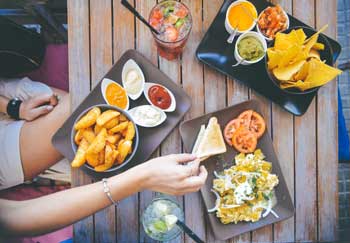 If you are an Arizona Vag alum, snowbird, or planning a trip that way, Thursday, March 8th, is the date for the Annual Vagabond Westfest. This is where we get together for some beer, brats, and reunion fun at Sun City's Sunbowl. For more info, call Lyle Thompson at 602-524-1568 or 262- 782-2736, or email ellteeaz@gmail. com.
---
Sheepshead/Dominoes/Cribbage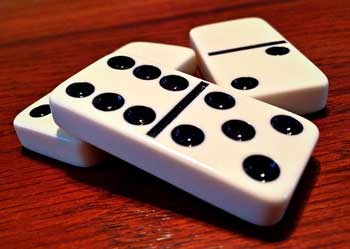 Tues., March 13 and 27 at 6 pm at the American Legion Post, 3245 N. 124th St. NO FOOD OR DRINK IS PERMITTED TO BE BROUGHT ONTO THE PREMISES. Free popcorn is available. The purchase of a beverage is encouraged and much appreciated. A $1 fee is collected from members and non-members for the bartender. Cribbage boards and cards are available for cribbage players. Sheepshead questions? Call Dick Kowalski at 414-416-3009. Dominoes questions? Call Gerry Botticchio at 414- 425-3911.
---
welcome all Scrabble players!
WELCOME ALL SCRABBLE PLAYER S!!! Please join us for Scrabble at the American Legion Post located at 3245 N. 124th Street, Brookfield, 53005.
We will meet every other Monday with our next meeting Feb. 26th, then March 12th and so on from 1 - 4 pm. We will have different levels of players in our group. The following levels of play should help everyone find a good group to play with:
BEGINNERS: People just learning the game. They may still need help with word placement and learning strategy of play. This group doesn't have to keep score if they don't want to. Up to four players can play together at this level.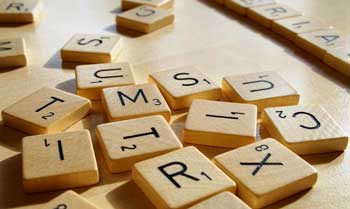 INTERMEDIATE: People who know how to play, but prefer to play a more relaxed game with aids. They may use a "Cheat Sheet" (a list of 2 and 3 letter words). They may also use the dictionary to check the spelling of a word. Other players may challenge them, but there is no penalty if they have misspelled a word. Up to four players can play together at this level.
TOURNAMENT LEVEL PLAYERS: Only two players at this level. Scrabble rules apply as written. If one is challenged and the challenger is correct, player challenged loses turn. If challenger is wrong, challenger loses turn. The dictionary is used only to check the correct spelling of a word by the challenger.
Bring your Scrabble boards and dictionaries. The Post is asking us to agree to buy at least one drink while we use their facility. That can be a nonalcoholic drink if you choose. We will be collecting $1.00 from each person to cover the tip for the bartender. We are not allowed to bring in our own food or drinks.
This is an informal group and know that you can come if you can and you don't have to worry about finding anyone to take your place if you can't come.
Looking forward to good Scrabble and friendship for all! See you on Monday.
---
Waitlist Only - Clue, the Musical - Sun., March 11, 2 pm
Waukesha Civic Theatre 264 West Main St., Waukesha
Who killed Mr. Boddy? Was it Mrs. Peacock in the Conservatory with the lead pipe? Or Colonel Mustard in the Billiard Room with the revolver? In this musical comedy based on the Hasbro board game, the audience gets to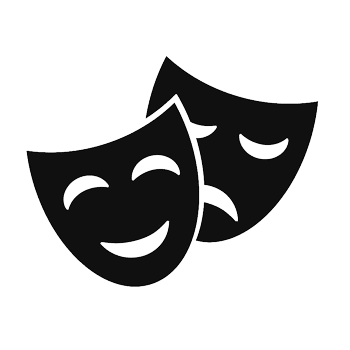 pick! Every character has a motive, the means, and an opportunity - so whodunit? Wheredunit? Howdunit? Play along with the detective to solve the case! Catchy music, colorful characters, and a live orchestra make for a fun afternoon at the theatre.
After the musical we will have dinner at the Clarke Hotel Irish Pub. The cost is $21. Dinner will be on your own. Send an Event Coupon and a check for $21 payable to the VSSC to Denise Kremel, 2711 Portage Circle, Waukesha, WI 53189. Please indicate on the Event Coupon if you will be joining us for dinner. Questions? Call Denise at 262-524-1023.
---
Palermo's Pizza Tour & Lunch - Wed., March 14, 10 am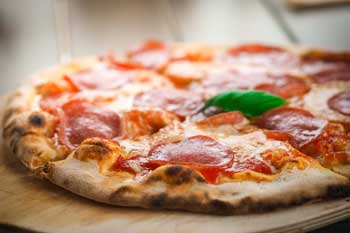 Join us for Milwaukee's only pizza tour. We will be touring the Palermo's facility and having lunch after the tour in the Pizzeria 3301. Palermo's is located at 3301 W. Canal Street, Milwaukee, which is close to Miller Park.
The tour is at 10 am, but please arrive by 9:45 am. No open-toed shoes will be allowed.
Only $8 per person, which includes the tour, a large piece of hand stretched pizza, a soda and a side of fruit.
Send an Event Coupon and check payable to VSSC to Denise Kremel, 2711 Portage Circle, Waukesha, WI 53189. Please include on your coupon your choice of pizza. Your choices are cheese, sausage, pepperoni and supreme. Questions? Call Denise at 262-524-1023.
---
Wine/Beer Tasting & Appetizers Sun., March 18, 3 - 4:30 pm Uncorkt,
240 Main Street, Racine
Deadline to sign up is March 12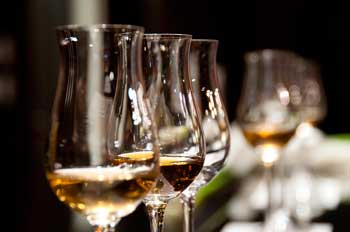 Back by popular demand! Join us in Racine on a Sunday afternoon in a cozy establishment to help beat the Winter Blahs! You will have the opportunity to taste a selection of wines or beer, plus enjoy a medley of cold and hot appetizers, including a variety of Wisconsin cheese.
This locally-owned wine tasting bar and craft beer store will be open just for us that afternoon and will allow you to wander through the store to explore the hundreds of small-batch wines and craft beers, plus enjoy conversation with fellow Vagabonds. If you wish to purchase any wine or beer, there will be a special discount available that afternoon. Price is only $16. Send your Event Coupon and check payable to VSSC to Joyce Szulc, 1148 N. Sunnyslope Drive, #203, Mt. Pleasant, 53406. Questions? Contact Joyce at 262-886-9328, or jszulc@wi.rr.com for more details.
---
Festival City Symphony Passion, Beauty, & Light Sun., March 25, 3 pm On Sunday, March 25
Milwaukee's Festival City Symphony will perform "Passion, Beauty, and Light," a Symphony Sundays concert at 3pm at the Pabst Theater
144 E. Wells St.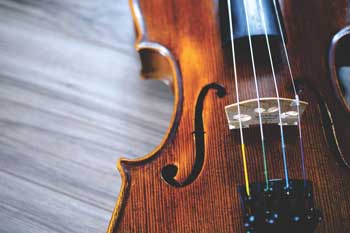 Three of the finest French masters, including Debussy, will give us a musical feast inspired by passion, love, and studies in light and shade. To add more to the wonderful event, the Hartford Union High School Women's Chorus will guest perform. Come and enjoy two hours of great music and relaxation for only $8 for Vagabonds and friends. Then to Rock Bottom Brewery at 5 pm for good food and beverages. Send checks made payable to VSSC to Ron Sonntag, 9406 N. 107th St., Milwaukee 53224, or sign up with credit cards or cash at the General Meetings. Tickets will not be mailed to you, but will be passed out in the front lobby of the Pabst at 2:45. Questions? Call Ron at 414-788-4907. Start the afternoon with the Vagabond lakefront hike at noon for some good heart exercise, too.
---
Franc D'Ambrosio Wed., April 11, 1 pm Sharon Wilson Center
19805 Capitol Drive, Brookfield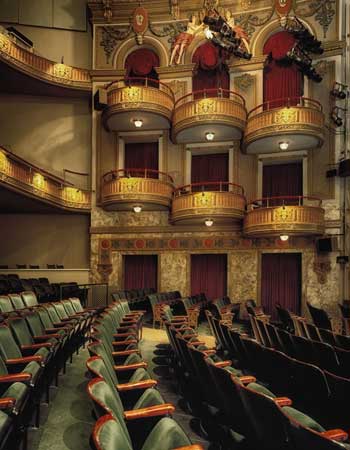 Spend an afternoon with the Phantom! Franc D'Ambrosio is best known for his role in Andrew Lloyd Webber's The Phantom of the Opera. With more than 2,300 performances, he held the title 'World's Longest Running Phantom' for a decade. Franc's resume also includes an Academy Award-nominated film, an Emmy Award-nominated television show, a four-time Tony-nominated Broadway show, two Grammy Considerations, and a National Theatre Award nomination.
Amongst these many accolades, Mr. D'Ambrosio may be most widely known for his role as Anthony Corleone in the Academy Award-nominated film, The Godfather III. Franc sang the Academy Award-winning theme song, "Speak Softly Love" (Brucia la Terra) in both the film and the Original Motion Picture Soundtrack. His performance so impressed the late Luciano Pavarotti that it led to an invitation - which was quickly accepted - for him to study with the legendary tenor, for the summer, at his home in Italy. His training with Pavarotti brought his voice to new heights, and his career has been on the rise ever since.
Send your Event Coupon and check payable to VSSC for $22 to Lois Brown at 5038 N. 104th St., Milwaukee, 53225. Questions? Call Lois at 414- 535-0014.
---
The Tamburitzans Sun., April 15, 2 pm Greendale High School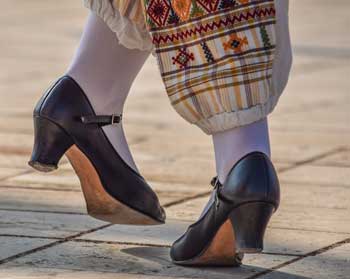 Come join us to enjoy America's longest running multicultural song and dance company! The Tamburitzans is a unique ensemble of talented young folk artists dedicated to the performance and preservation of music, songs 11 and dances of Eastern Europe and neighboring folk cultures.
This performance takes place on Sun., April 15, at 2 pm at the Greendale High School Auditorium, 6801 Southway in Greendale. Cost is $23. Send your signed Event Coupon and check for $23 payable to VSSC to Kaye Bires, 3519 Nagawicka Rd., Hartland, 53029. Questions? Call Kaye or Erv Bires at 262-367-5545, Erv cell: 262-443-5258. Dinner, TBA, will be on your own after the show.
---
Dallas Brass Thurs., April 19, 7:30 pm Opens February 1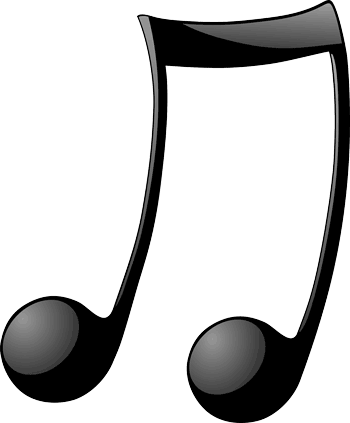 Founded in Dallas, TX, Dallas Brass has become one of America's foremost musical ensembles. They have established a unique blend of traditional brass instruments with a full complement of drums and percussion. The ensemble's repertoire includes classical masterpieces, Dixieland, swing, Broadway, Hollywood and patriotic music.
Be one of the lucky Vagabonds to enjoy their music at the Cedarburg Performing Arts Center, W68 N611 Evergreen Blvd. on Thursday, April 19, at 7:30 pm. We plan to eat at one of the restaurants nearby at 5:30. More info to follow. Dinner is on your own. Cost of the tickets is only $33. Send your completed Event Coupon along with your check payable to VSSC to Pam Cole, 4659 S. Woodland Dr., Greenfield, 53220, or you can use your credit card or cash at the February 7th meeting. Questions? Call Pam at 414-750-6011.
---
Don't Dress for Dinner Sun., April 29, 2 pm Sunset Playhouse

Five years have passed since Bernard declared his love for Jacqueline in Boeing-Boeing, and he is now planning a romantic weekend with his chic Parisian mistress while Jacqueline, now his wife, is away. He has invited best friend Robert along to provide the alibi. It's foolproof; what could possibly go wrong? Well, suppose everyone's alibi gets confused with everyone else's. An evening of hilarious confusion ensues as Bernard and Robert improvise at breakneck speed.
All reservations must be made by April 10. After the performance, we will meet for dinner at Baker's Square, 15300 Bluemound Road, Elm Grove.
When completing the Event Coupon, please note if you will be joining us for dinner. If you want your tickets mailed, provide a SASE, otherwise we will hand out tickets in the lobby of Sunset a half-hour prior to the performance. Send your Event Coupon with $17 check payable to VSSC to Lavonne Grenlie, PO Box 1043, Brookfield, 53008. Questions? Call Lavonne at 262-542-2004.
---
entertainment
Begins at "Sunset"
Sunset Playhouse 800 Elm Grove Rd., Elm Grove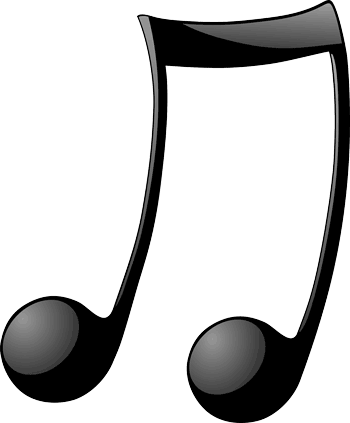 Join your Vagabond friends on Tues., May 1, for 60's-70's music of the Eagles, Blood, Sweat & Tears, and Earth, Wind & Fire on the Main Stage. Cost is $17. Deadline to order tickets is April 16th.
And then on Thurs., May 17, at 8 pm, join us for It's Too Darn Hot, the music of Cole Porter in the Side Notes Cabaret. Cost is $17. Deadline to order tickets for this performance is May 3rd.
Choose one or both of these popular performances. Fill out and sign a separate Event Coupon for each performance along with a separate check for each for $17 made payable to VSSC. Mail to: Gerry Botticchio, W124 S6488 Hawthorne Rd., Muskego, 53150. Questions? Call Gerry at 414-425-3911.
---
One Night in Memphis Sun., May 20, 4 pm
Oconomowoc Arts Center 641 East Forest Street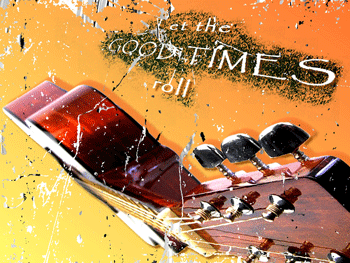 There's a whole lot of shakin' going on! Get ready for a night of rockabilly, country, gospel and pure 1950's rock and roll. December 4, 1956, the night when four of the biggest names in early rock and roll, Elvis Presley, Carl Perkins, Jerry Lee Lewis and Johnny Cash gathered together for an impromptu jam session in Memphis. Be one of 30 Vagabonds to see this very popular Tribute Music Show. Deadline to order tickets is May 1st.
Send your Event Coupon and check for $30 payable to VSSC to Lavonne Grenlie, P.O. Box 1043, Brookfield, 53008. Will have dinner after the show at a place yet to be determined. Questions? Call Lavonne at 262-542- 2004.