Social Activities
Cindy Hummer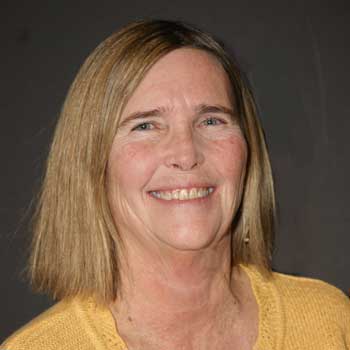 Eat & Drink with Fellow Vagabonds
Milwaukee: Join your Vagabond friends each Saturday morning from 8 - 9 am for breakfast at Genesis Restaurant, Beloit Rd. & 108th St. for good food, lively talk and fun. Guests welcome.
Menomonee Falls: 8:30 am on the 2nd and 4th Saturdays of the month, Jan. 13th and 27th, in a "private room" at Ally's Bistro, N72 W13350 Lund Ln., Menomonee Falls located at the corner of Appleton and Good Hope Road in a small strip mall that faces Appleton Ave. Enter from Good Hope Rd. or Appleton Ave. Contact Bonnie Lemmer with questions at bojean05@ sbcglobal.net or call her at 262-370-6673.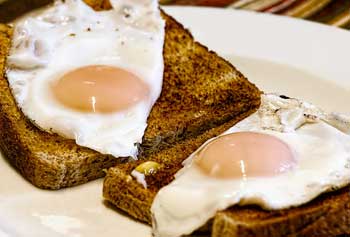 Racine/Kenosha: Sat., January 6th, 9:00 am, at Meli Café, 1158 Prairie Dr. From the north, exit Hwy. 20, east (Washington Ave.) toward Racine. Just past the Harley store, turn left onto Prairie Dr. New and prospective members always welcome. Questions? Call Carol Gavigan, 262-632-1922.
---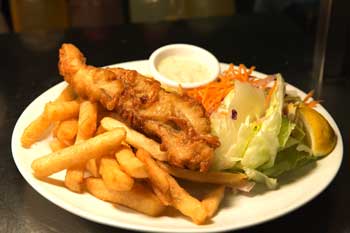 Fri., Jan 5 - Fish Fry at Maxim's Restaurant
Enjoy the Special Menu 18025 W. Capitol Dr., Brookfield Drinks 5:30 – 6:30 pm • Dinner @ 6:30 pm Beverage not included. RSVP to Sally Borchardt, sjborch27@aol.com, or leave a message, with choice of baked or fried, at 414-349-9359 by Jan. 4th before 6:30 pm.
---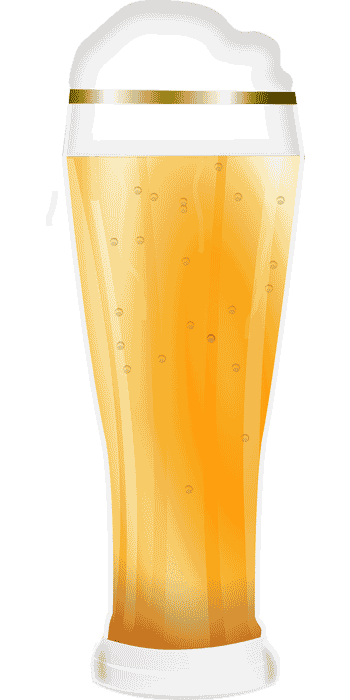 Wed., Jan. 24, 5-7 pm Over-the-Hump will be at a new location. New Berlin Ale House 16000 W. Cleveland Ave., New Berlin (Carpeted area w/high-top tables) No RSVP required. See you there!!
---
Event Coupons here

>>
---
Sheepshead/Dominoes/Cribbage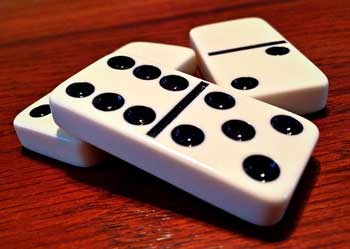 Tues., Jan. 9 & 23 at 6 pm at the American Legion Post, 3245 N. 124th St.
NO FOOD OR DRINK IS PERMITTED TO BE BROUGHT ONTO THE PREMISES. Free popcorn is available. The purchase of a beverage is encouraged and much appreciated. A $1 fee is collected from members and non-members for the bartender. Cribbage boards and cards are available for cribbage players. Sheepshead questions? Call Dick Kowalski at 414-416-3009. Dominoes questions? Call Gerry Botticchio at 414- 425-3911.
---
Winter Sleigh Ride - Sat., Dec. 30, 5:30pm Cedarburg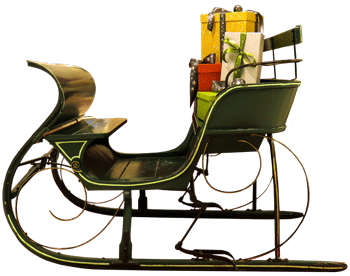 Sold Out; Wait List Only
It's lovely weather for a sleigh ride together.... listen to the sleigh bells ring while a team of Percheron horses pulls you on a party sleigh across forty beautiful wooded acres decorated with thousands of Christmas lights. Each sleigh will hold 12 people. After the sleigh ride sit around a campfire or warm up inside a heated historical stone barn for snacks and refreshments. Hot chocolate or apple cider available for additional purchase.
Join us at Paradise Ranch, 2408 Spring Hill Drive, Cedarburg. Arrive by 5:30 pm - ride begins at 6 pm. May meet for dinner prior at a location TBD later.
Send your completed Event Coupon along with a check for $40 payable to VSSC to Lois Brown, 5038 N. 104th St., Milwaukee, WI 53225. Questions? Call Lois at 414-535-0014.
---
VAGABOND NEW YEAR'S EVE PARTY KICKS OFF 60TH ANNIVERSARY CELEBRATION - Sun., Dec. 31, 8pm - 12:30am
KC Hall, 1800 S. 92nd St.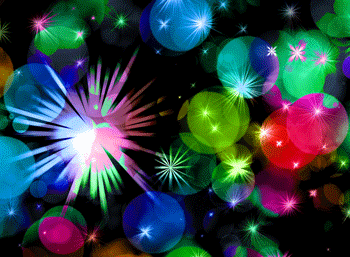 What a great way to begin the Grand Celebration of our club's 60th Anniversary with a gala New Year's Eve Party. There'll be noisemakers, hats, music, drinks, band, snacks, desserts, and tons of fun. And what a terrific time we have in store for you, too, with so much fun that it will take place over TWO years !!!
But hurry, limited space, so limited tickets. All at our Knights of Columbus Hall, 1800 S. 92nd St. A great band, too, the popular Nite Trax, that plays a big variety of dance and listening-to music. A light meal of mini sandwiches, veggies, chips, and more, plus scrumptious desserts, will be served at 10:30.
For couples AND singles (so, yes, you can definitely come without a partner, because there'll be plenty of Vagabond friends there and others looking for people to dance with)! Just $25 a person (REALLY!) so possibly the best New Year's deal in town!!! Open to nonmembers, but only as guests of members.
Send your check, made payable to VSSC, to Ron Sonntag, 9406 N. 107th St., Milwaukee, WI 53224, or pay by credit card at the November or December meetings as space allows. Questions? Call Ron at 414-788-4907. Formal wear not expected; dressy casual just fine. Say hello to our Club's 60th Anniversary Celebration that will continue throughout the entire year.
---
NEW YEARS EVE PARTY
Tripoli Shrine Center, 3000 W. Wisconsin Avenue
Sun., December 31, 6pm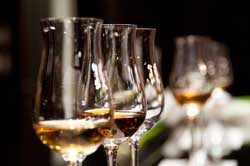 Come celebrate the New Year in a beautiful historical building at the Tripoli Shrine Center. Dress to Impress! There will be an open bar all evening, gourmet appetizers, dinner at 7 pm with a main meal choice of fresh grilled salmon or hand cut spiced beef tenderloin filet. Also included is a late night appetizer buffet. Dancing at 8:30 pm until 12:30 am to the Dick Strauss Band. Cost is $81 per person. Send your Event Coupon and check made payable to VSSC to Greg and Diane Zarse, 11810 W Coldspring Rd, Greenfield, WI 53228-2429. Questions? Call 414-327-2572.
---
WAITRESS - Sat., Jan. 6, 2pm
Marcus Performing Arts Center
Call Cindy 1st for availability!

Waitress tells the story of Jenna, a waitress and expert pie maker who dreams of a way out of her small town and loveless marriage. A baking contest in a nearby county and the town's new doctor may offer her a chance at a fresh start, while her fellow waitresses offer their own recipes for happiness. But Jenna must summon the strength and courage to rebuild her own life.
Don't miss this uplifting musical celebrating friendship, motherhood, and the magic of a well-made pie. Tickets are $60 in the Center Orchestra or $35 in the Center Loge. Send your completed Event Coupon, indicating 'Yes' or 'No' for lunch, along with a check made payable to VSSC to Cindy Hummer, 16780 Eldorado Drive, Brookfield, WI 53005. Questions? Call Cindy at 262-781-5235.
---
Hooray for Hollywood! - Sat., January 13, 2:00pm
Sharon Lynne Wilson Center 19805 W. Capitol Drive - $30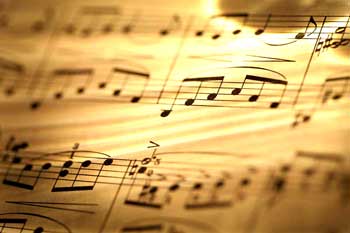 Step back in time when Hollywood movies were filled with hit songs that have become lasting classics like, "Cheek to Cheek", "As Time Goes By", "I'll be Seeing You", "Moon River" and many more performed by Dick Strauss and his Many Happy Returns Orchestra with special guests The Radio Rosies and Jaime Nylan.
Please send your Event Coupon and check for $30 made payable to the VSSC to Nancy Lucey at 14235 Lenox Drive, New Berlin, WI 53151. Questions? Call Nancy at 262-784- 1667.
---
John Mueller's Winter Dance Party (Musical Show, Not a Dance)
Sat., Jan. 27, 7:30pm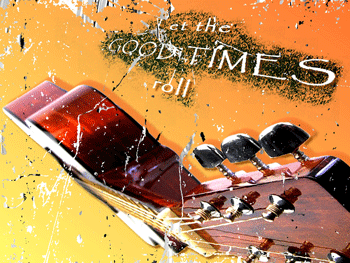 Schauer Arts Center, Hartford
Call Bonnie 1st for availability!
Come join us for a night of fun and music at the official re-creation of Buddy Holly, Ritchie Valens, and The Big Bopper's final tour. John Mueller's Winter Dance Party is the ONLY production to be endorsed by the Holly, Valens, and Richardson estates. A tribute experience unlike any other, this concert features unbridled, highvoltage entertainment featuring all the hit songs of the 50s era like "Peggy Sue," "La Bamba," and "Chantilly Lace."
See more at WinterDanceParty.com. Dinner at Mine Shaft, Hwy. 83 & 60 at 6 pm (at your cost). Indicate on the Event Coupon if you want dinner. Send a completed Event Coupon, a SASE, and a check made out to the VSSC for $32 to Bonnie Lemmer, N90W17492 Saint Thomas Dr., Menomonee Falls, WI 53051. Want to carpool or have questions? Contact Bonnie at bojean05@sbcglobal.net or call or text to 262-370-6673.
---
Festival City Symphony Presents: Terrific Saints & Heroes Concert - Sun., January 28, 3pm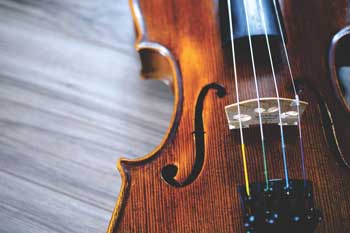 Can you believe that the Festival City Symphony concert on Sun., January 28, will feature none other than Beethoven and Mendelssohn on the same day? Wow, what a treat, with two of the greatest masters of all time, along with a beautiful piece by the relatively unknown but remarkable Paul Hindemith and his "Noble Vision" beauty at the Pabst Theater, 144 East Wells Street.
Come and enjoy two hours of great music and relaxation for only $8 for Vagabonds and friends. Then to Rock Bottom Brewery at 5 pm for good food and beverages. Send checks made out to VSSC to Ron Sonntag, 9406 N. 107th St., Milwaukee 53224, or sign up with credit cards or cash at the December or January meetings. Tickets will not be mailed to you, but will be passed out in the front lobby of the Pabst at 2:45. Question? Call Ron Sonntag at 414-788-4907. Start the afternoon with the Vagabond lakefront hike at noon for some good heart exercise, too.
---
Attention all Scrabble Lovers or Word Freaks!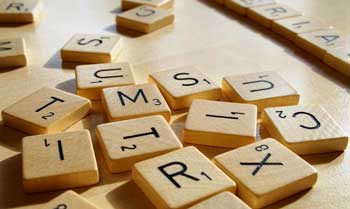 We're thinking of starting a Scrabble group. We would like to meet on Monday afternoons around 1 pm. The place will be determined by the number of people that are interested. Both men and women who love to play Scrabble are invited. If this is something you would be interested in, call Carol Palmert at 262-366-5080, or Lynn Kozlowski at 414-545-2208. Let the games begin!
---
People Say We're in Love - Sunset Playhouse
CORRECTION - DUE TO A TICKET MIX-UP, the date of this event is Thursday, Feb. 15, 8pm.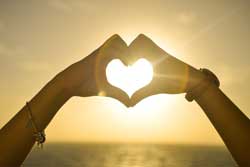 800 Elm Grove Rd., Elm Grove
Rodgers and Hammerstein created timeless classics like Oklahoma!, Carousel and South Pacific and are at the heart and soul of the Great American Songbook. Come celebrate love at this enchanting cabaret! Join Gerry Botticchio and your Vagabond friends at the Sunset Playhouse for a limited-engagement performance at the relaxed and comfortable Studio Theatre. Cost is $17. Send your Event Coupon and check for $17 payable to VSSC to Gerry Botticchio, W124 S6488 Hawthorne Rd., Muskego, WI 53150. Questions? Call Gerry at 414-425-3911.
---
West Side Story, Sunday, Feb. 25, 2:00pm – Tickets: $7.00
Muskego High School - W183 S8750 Racine Ave., Muskego, WI (Corner of Racine Ave. & Woods Rd.)

The play is based on the movie which starred Natalie Wood, Rita Moreno, and Richard Baymer. Reservations open now through Thursday, February 8th, 2018. We have a limited block of seats available at this time, so sign-up early. Fill out and sign an "Event Coupon" and a check for $7.00  made payable to "Vagabond Ski & Social Club". Mail all to: Gerry Botticchio, W124 S6488 Hawthorne Rd., Muskego, WI 53150
Questions? Call Gerry 414-425-3911
---
Clue, the Musical - Sun., March 11, 2pm
Waukesha Civic Theatre 264 West Main St., Waukesha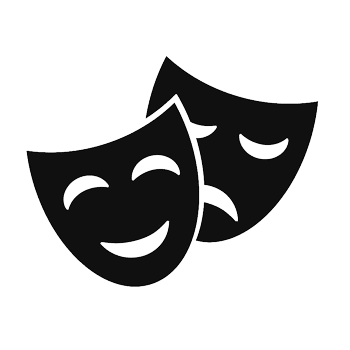 Who killed Mr. Boddy? Was it Mrs. Peacock in the Conservatory with the lead pipe? Or Colonel Mustard in the Billiard Room with the revolver? In this musical comedy based on the Hasbro board game, the audience gets to pick! Every character has a motive, the means, and an opportunity - so whodunit? Wheredunit? Howdunit? Play along with the detective to solve the case! Catchy music, colorful characters, and a live orchestra make for a fun afternoon at the theatre.
After the musical we will have dinner at the Clarke Hotel Irish Pub. The cost is $21. Dinner will be on your own. Send an Event Coupon and a check for $21 payable to the VSSC to Denise Kremel, 2711 Portage Circle, Waukesha, WI 53189. Please indicate on the Event Coupon if you will be joining us for dinner. Sign up by Feb. 15 to guarantee a seat with the group. Questions? Call Denise at 262-524-1023.
---
Palermo's Pizza Tour & Lunch - Wed., March 14, 10am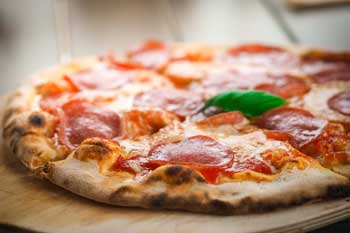 Join us for Milwaukee's only pizza tour. We will be touring the Palermo's facility and having lunch after the tour in the Pizzeria 3301. Palermo's is located at 3301 W. Canal Street, Milwaukee, which is close to Miller Park.
The tour is at 10 am, but please arrive by 9:45 am. No open-toed shoes will be allowed.
Only $8 per person, which includes the tour, a large piece of hand stretched pizza, a soda and a side of fruit.
Send an Event Coupon and check payable to VSSC to Denise Kremel, 2711 Portage Circle, Waukesha, WI 53189. Please include on your coupon your choice of pizza. Your choices are cheese, sausage, pepperoni and supreme. Questions? Call Denise at 262-524-1023.